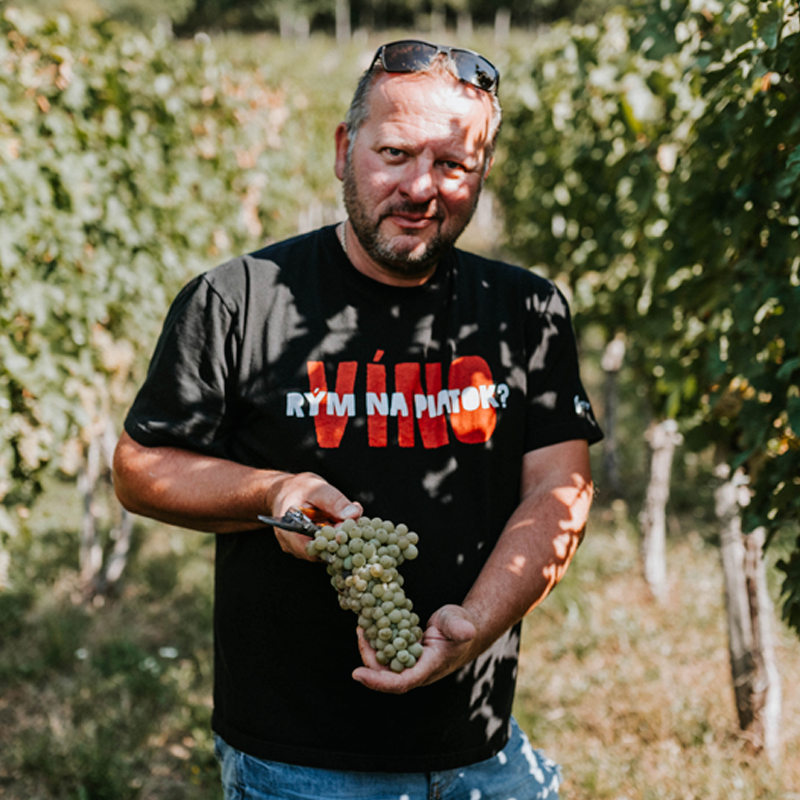 Founder of the company
OUR WAY
I founded my company in 1997. My childhood dream was to continue to cultivate the vineyards and winemaking tradition that dates back to the early twentieth century, and is something our family is incredibly proud of.
My first experience with the vineyard is forever linked to the quarter of a hectare of vineyard I inherited from my grandfather. My vineyards today account for over thirty hectares in the vicinity of Cajkov, and our grapes are one of the best quality grapes in Slovakia. And over 20 year on, I still love this work. Together with my wife Mirka we have dedicated our lives to it. So I hope that this love can really be tasted in the fruits of our vineyards.
Like many other winegrowers I began by producing homemade wine in barrels. Thanks to this first experience I discovered all there is to know about grapes and I learned to treat them with respect. Step by step over the years I worked my way up to make some of the finest wines in Slovakia.
MADE WITH LOVE
---
Take a walk through our vineyards and taste the unique terroir that is hidden in each bottle of our wine.
Všetky Práva Vyhradené © 2021 Nichta - Winery And Vineyards